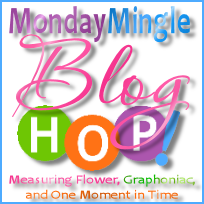 This is a new little blog hop that I joined this afternoon. Hope to meet some new people and new friends. Please feel free to join up or comment. I always follow back.
I also have my first giveaway! Please
ENTER HERE
... or go to the giveaway page and enter to win a free book. It was just released recently. I recieved a free copy to review and thought I would pass on this bit of goodness to someone else.
Have a great monday!!!